Insect screen for roof windows - reliable protection against insects
Spring and summertime tempt us to open our windows more often and enjoy the warm air. But with fresh air come also small creatures that are not necessarily welcome in our homes, especially in the bedroom. We have a reliable solution for this. Thanks to the insect screen, from now it is possible to rest well on warm nights with the roof window open without mosquitoes and co. robbing us of our sleep.

This product fits most available roof window brands: FAKRO, VELUX, OptiLIGHT, RoofLITE +, DAKEA, DAKSTRA, KEYLITE, STARLITE, MAGNETIC, BALIO, SOLSTRO, IMFENSTER, AURA, RoofART, AVALINE, ROTO. It is the only accessory that is attached to the inner lining and not to the window sash. Thus it protects against annoying insects even when the window is open.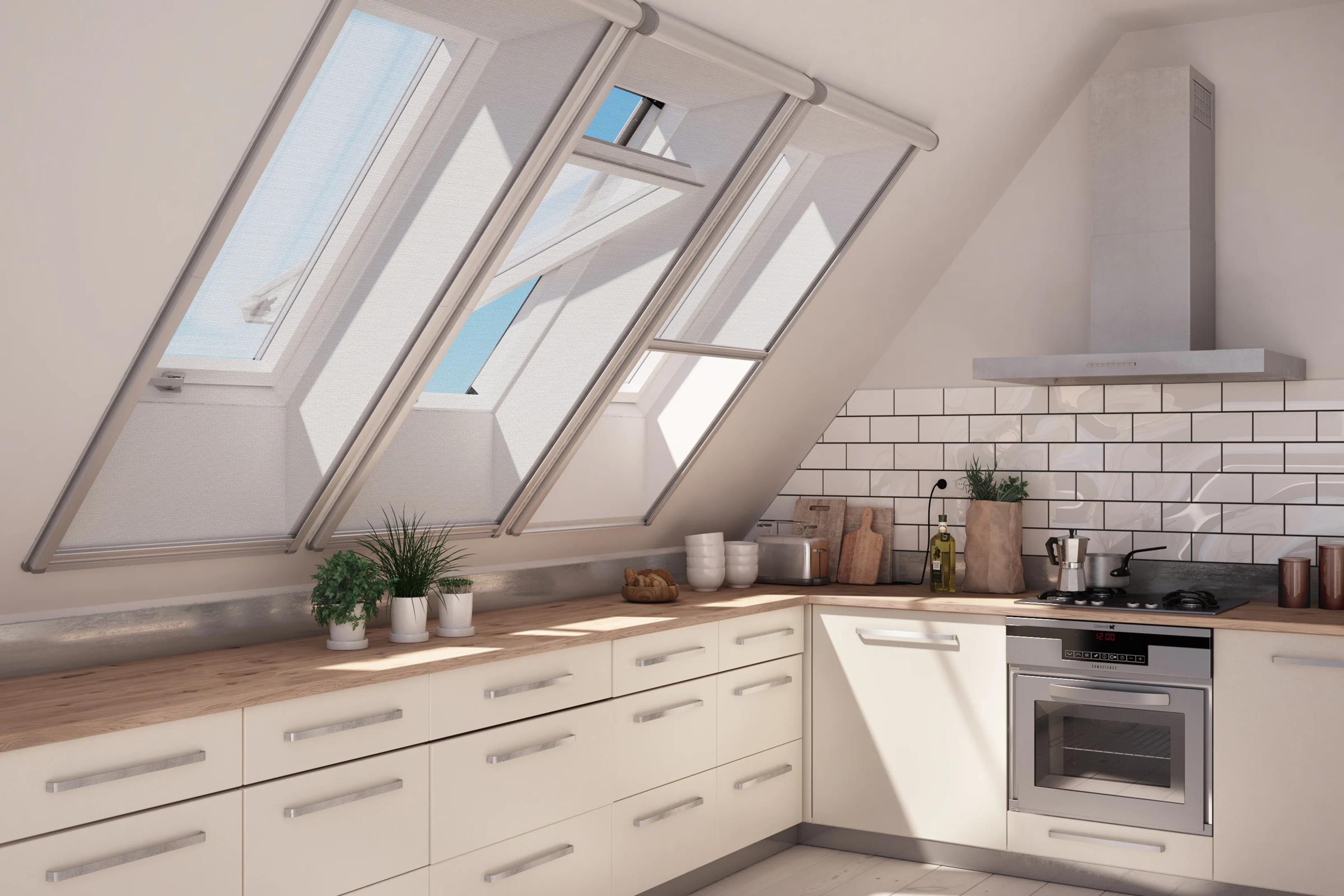 Product design and its operation
In contrast to simple self-adhesive fly screens, Rooflite+ insect screens are made of high-quality aluminum frames in combination with hard-wearing functional net fabrics. This high-quality fine-meshed black fabrics keeps insects away, but still let pass a lot of light and air. The aluminum side rails allow the insect screen to open and close smoothly. When not in use, it's conveniently stowed away in the top casing, so it does not have to be removed after the season. This product is manually operated - simply grab the control bar and pull it up or down.

By large or high-mounted roof windows, the insect net can be operated with a special telescopic operation rod, which you can purchase in our online shop
Size and installation of insect screens for roof windows
The product offered is ready for installation and has all the necessary elements.
It is available in different sizes. Using the illustration below, measure the width and height of the window opening on which the insect screen is to be mounted and use these measurements to select the appropriate size. Insect screens are mounted on the wall and not on the window frame!
When measuring, make sure that there are no differences in height of the opposite walls.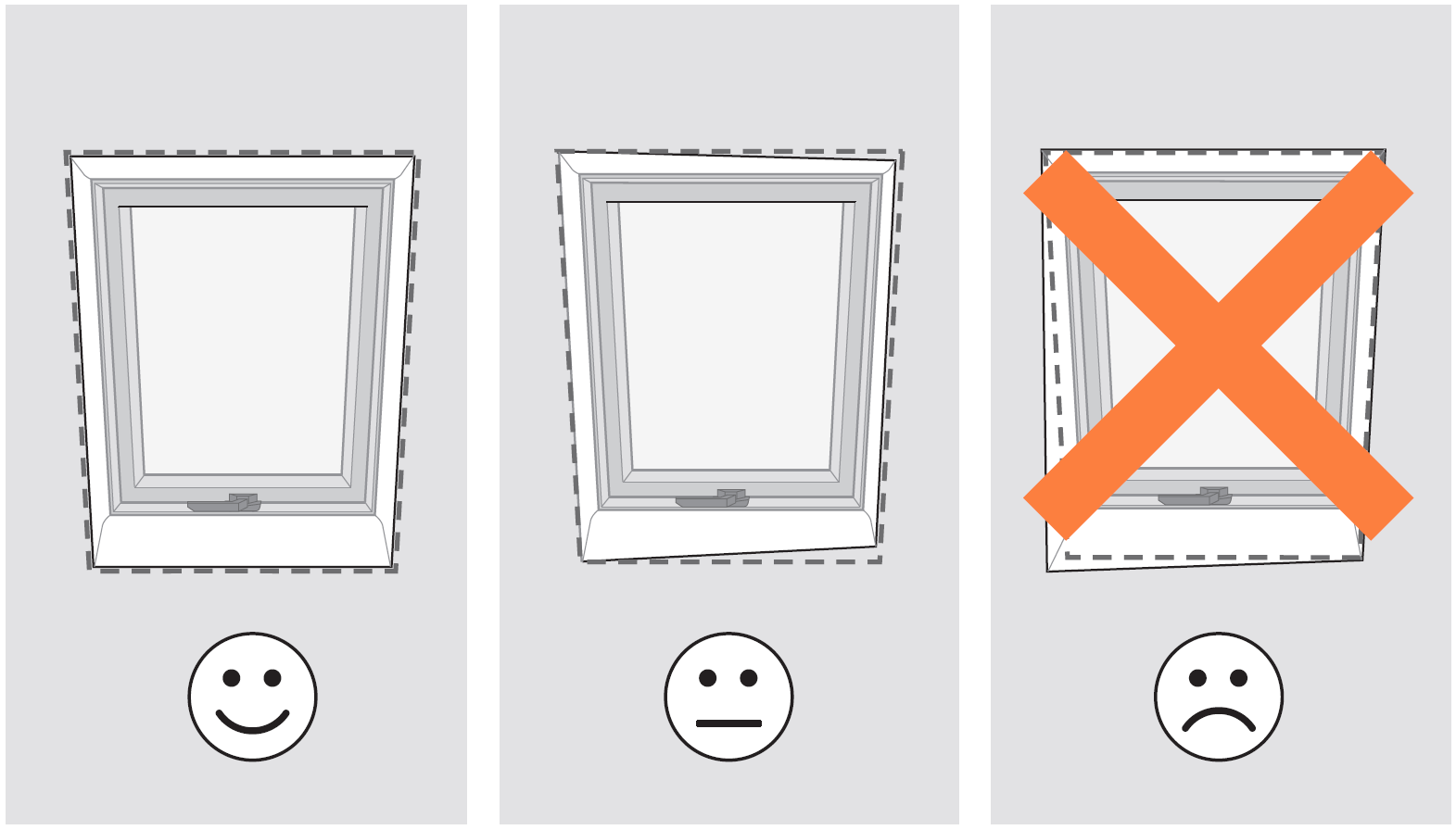 If in doubt, please contact us by phone or email ([email protected]) we will help you choose the right size.
Universal product
This insect screen is truly a universal product that is ideal for any room in the home or office and does not interfere with any other window accessory, thanks to the fact that it is mounted on the wall and not on the window. It works perfectly in combination with, among others: blackout blinds, venetian blinds, awnings, etc. It is suitable for rooms such as:
Bedroom,
Livingroom,
Children's room,
Kitchen,
Bathroom,
Home Office.
The most important features of the insect screen
100% insect-proof with the roof window open,
Easy to install and operate,
Can be completely opened or closed (no disassembly necessary after summer season),
Light and air permeable net fabrics,
Manually operated with a control bar,
Works with suitable telescopic operating rod, for large or high installed windows
Can be combined with any accessories for roof windows.
Compatibility:
VELUX

FAKRO

Roto

OptiLight

Aron

Artens

Skylight

Dakea

Dakstra

RoofLITE+

Solstro

Luxtra

Luminatec

Balio
Steinriemchen Innen
Verblendriemchen Fassade