This telescopic pole is dedicated for operation of hard-to-reach roof windows and blinds. It will help you to ventilate rooms, where roof windows are installed high.
If your roof windows are installed so high, that their operation is difficult, problematic and not comfortable - this product is perfect for you. Thanks to it you would be able to open and close the window standing on the floor. It's neat design allows for easy and comfortable usage. What's more - you don't need separate pole for high-mounted blinds! This product will deal with it too.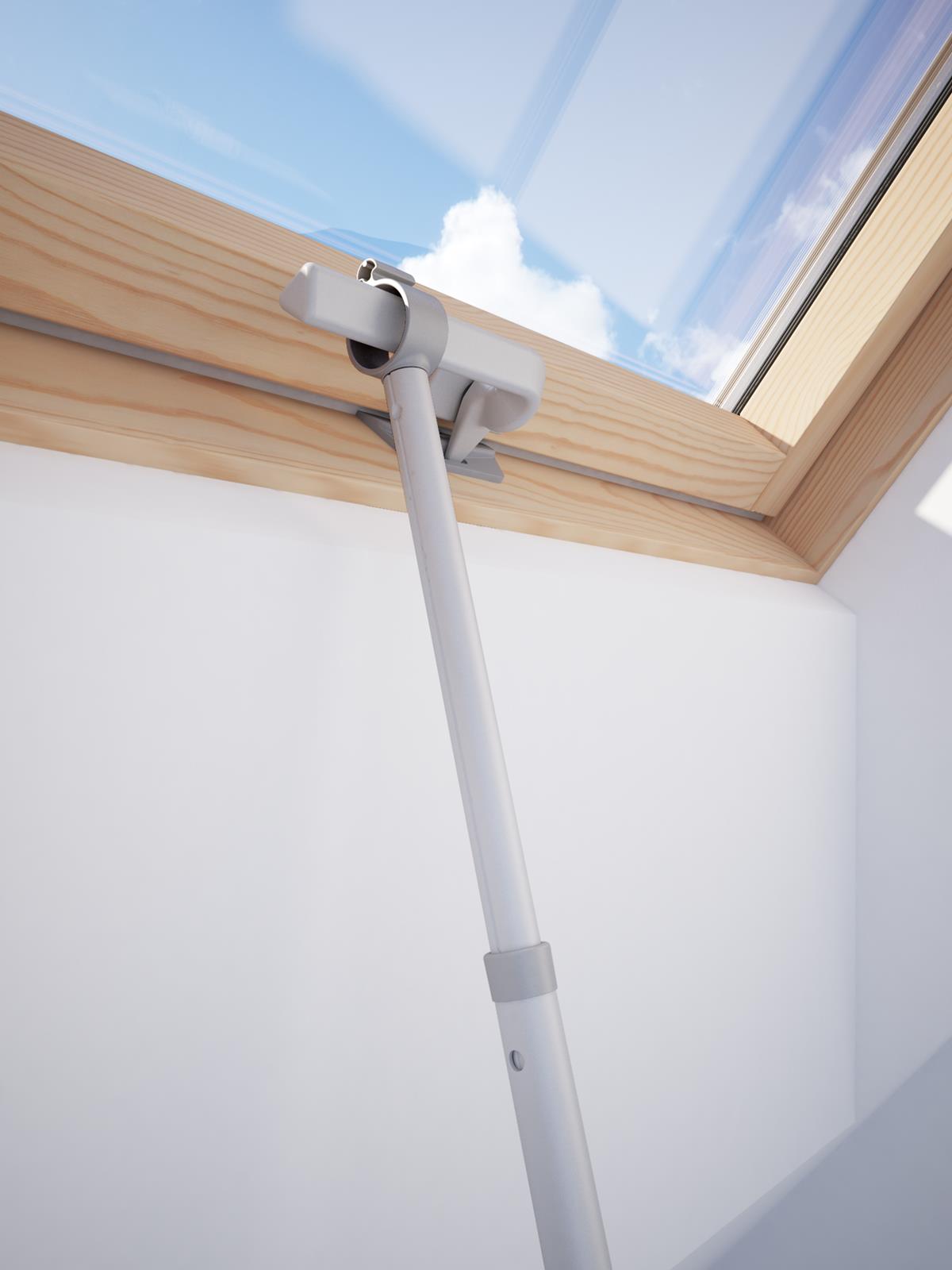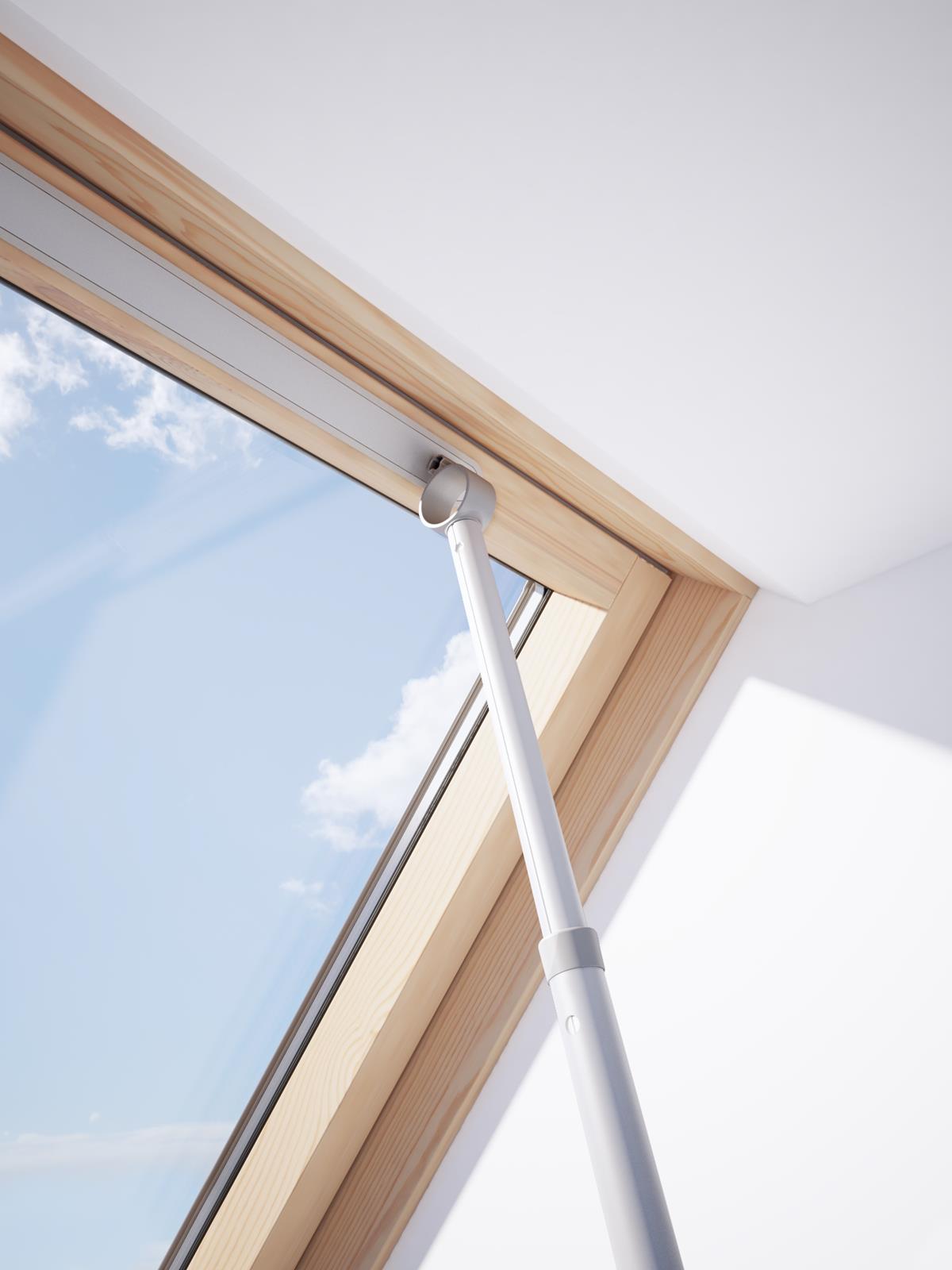 Properties:
Adjustable length: 100-180 cm
4 stop-positions
Easy operation: choose one of 4 stop-positions and hook the grip to the window's handle or blind's operation bar
Perfect for roof windows mounted in staircases, high rooms, halls
Rubber, non-slip grip
Compatible with Dakstra, DAKEA and RoofLITE+ roof windows
Compatible with Dakstra, DAKEA, RoofLITE+ blackout blinds
Other compatible brands: Aron, Artens, Luxtra, Balio, Magnetic, Aveline, Tyrem, Solstro, Luminatec roof windows and blinds
Please note that this telescopic pole is not compatible with other roof windows and blinds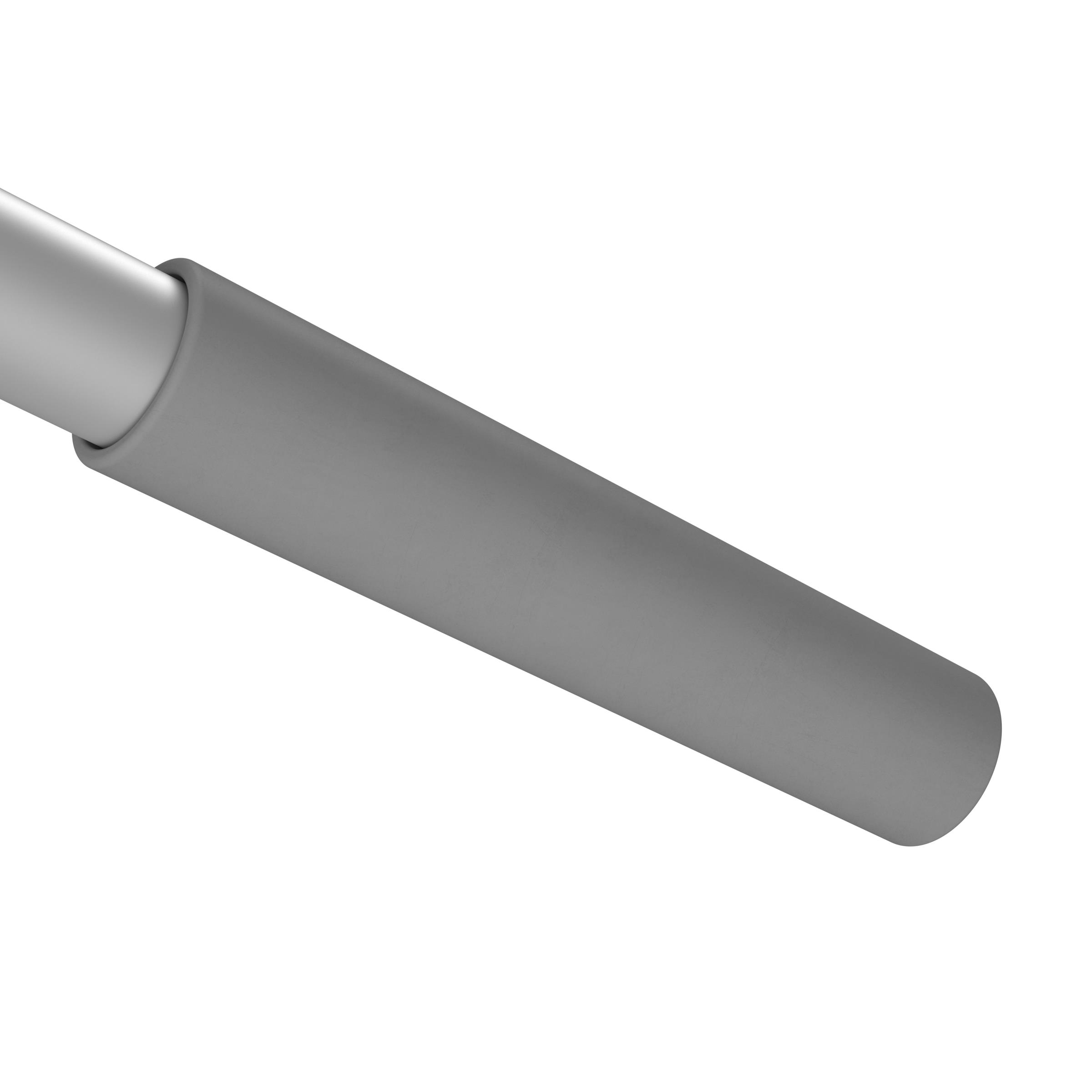 How to check the window's producer?
Each roof window has a nameplate placed on the sash, where you can find the producer's name, size, serial number. Just open the window and find the nameplate.
If you can't localize the nameplate, or you are not sure how to read it properly - contact us. We will gladly help.