Soft shutter VELUX SSS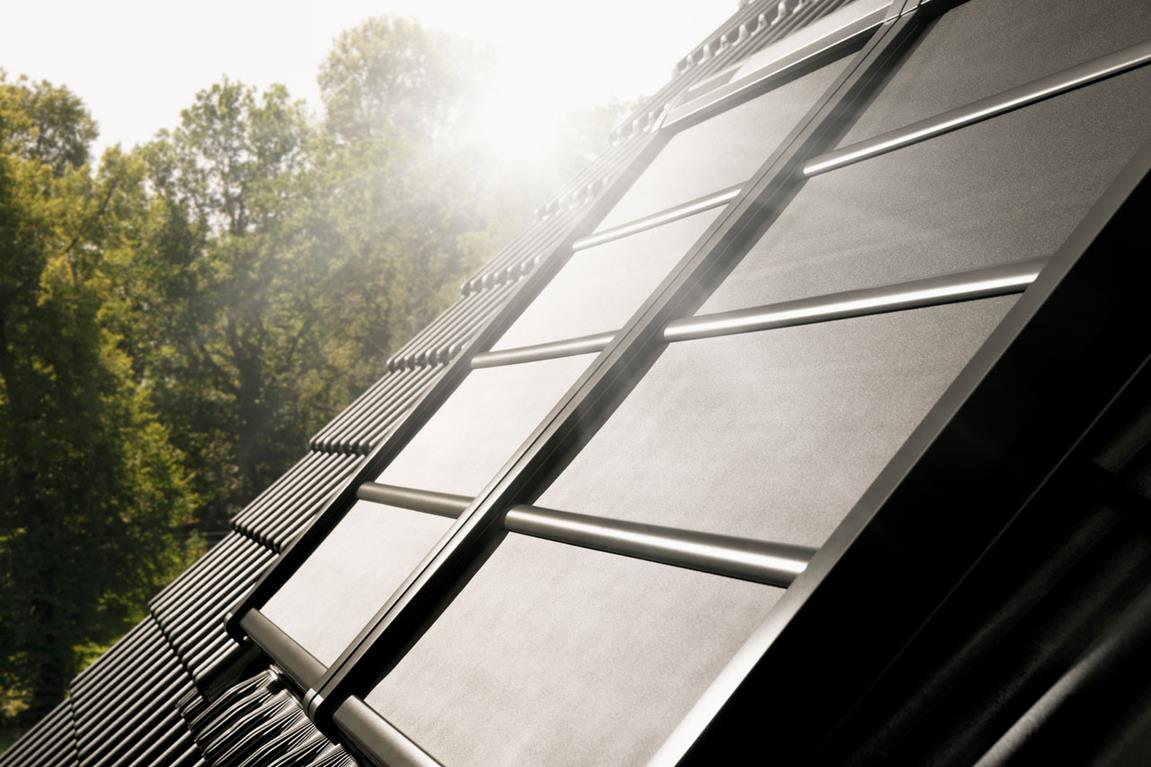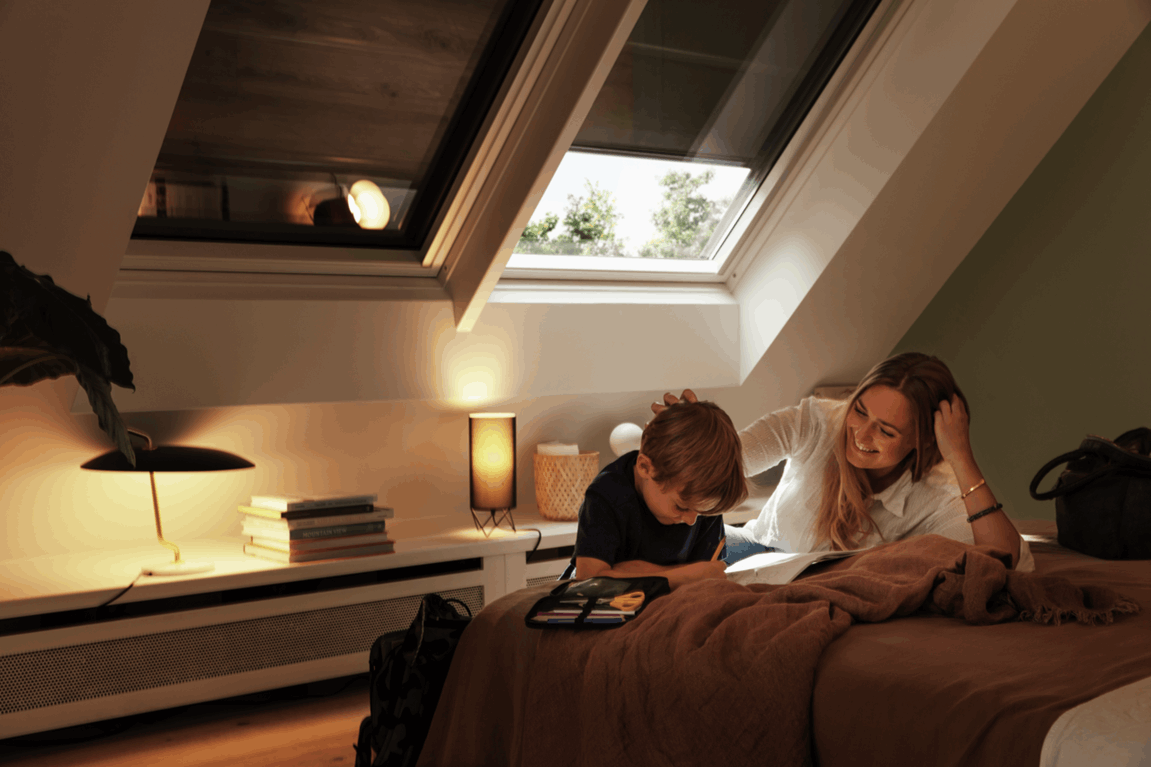 Ideal for hot, bright summer days
Reduces the need for additional air conditioning in summer
Effective heat protection and darkening at the same time
Weather-resistant, darkening fabric with stabilizing cross slats
Contemporary design integrates perfectly into the roof
Mountable from the inside
Solar-powered
Quiet engine
Pre-paired remote wall switch for easy operation and hassle free installation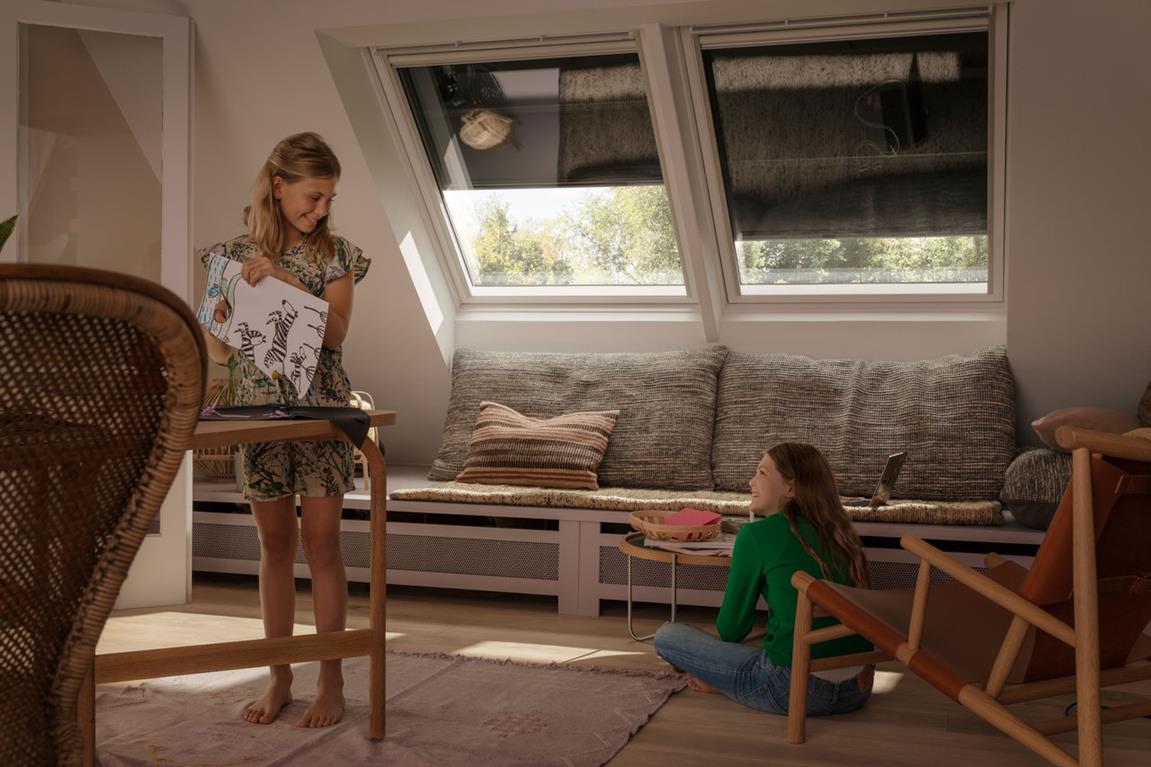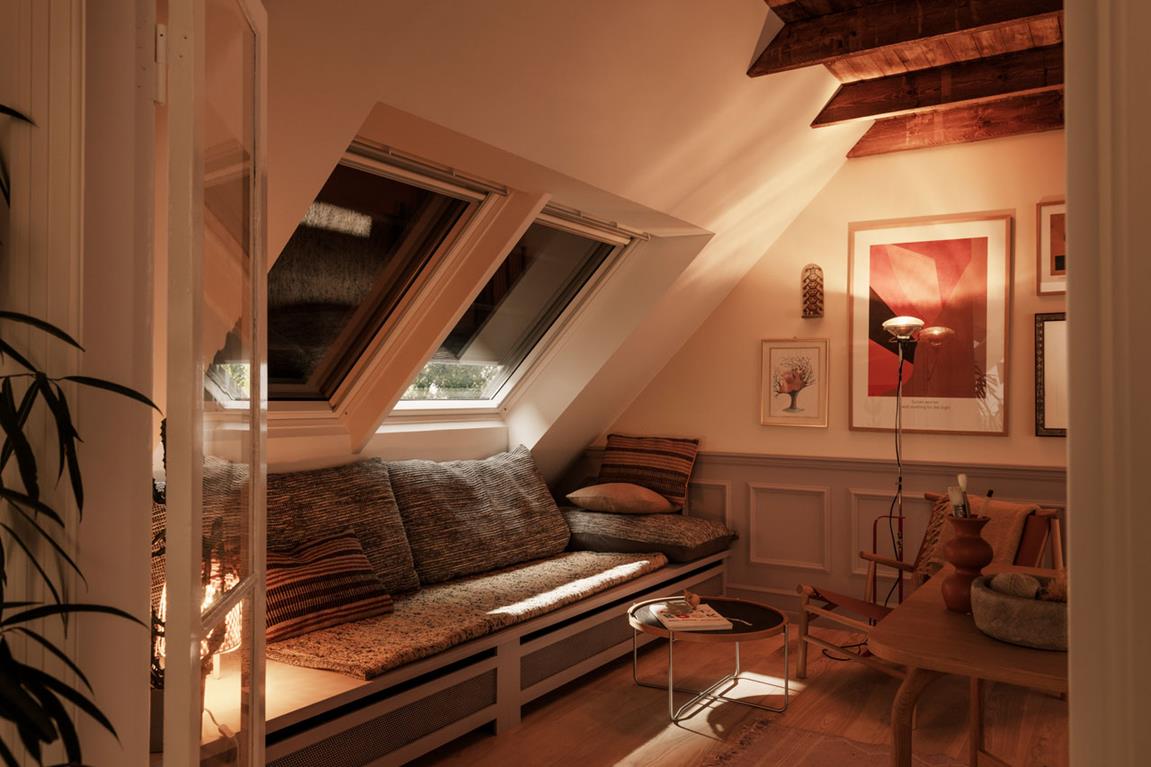 The VELUX SSS soft shutter blocks the sun's rays before they hit your window pane and helps keeping your home cool on warm, sunny days. The durable light-tight fabric provides blackout for a better night's sleep. Contemporary design integrates perfectly into the roof and comes complete with a pre-paired remote wall switch for easy operation and fast, hassle-free installation.
VELUX INTEGRA Solar: power with the grid or the sun
VELUX INTEGRA Solar powered blinds and shutters use wireless solar power to give you remote control at the touch of a button. They are designed to work with solar and manually operated VELUX roof windows. All VELUX INTEGRA solar powered shutters and blinds come with a pre-paired wall switch for easy operation.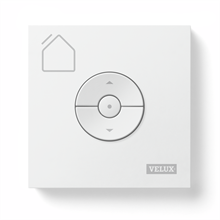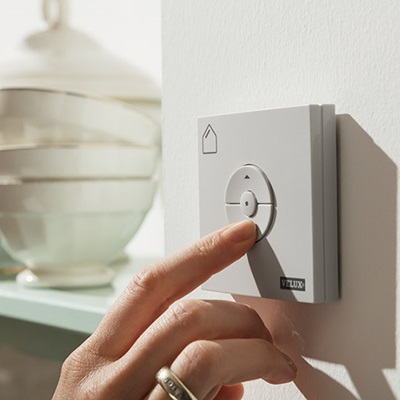 Where can I find the type and size of my VELUX roof window?
All the necessary data is given on the nameplate. You can find it on the on the sash, behind the handle bar when the window is open.