VELUX MHL sun blind - functional equipment for roof windows
The original VELUX MHL heat protection awnings are perfectly tailored to your VELUX roof window. They protect against heat so effectively because they stop the sun's rays before they reach the window panes. Thanks to the transparent fabric, there is still enough daylight in the living room - for pleasant brightness and an uninterrupted view.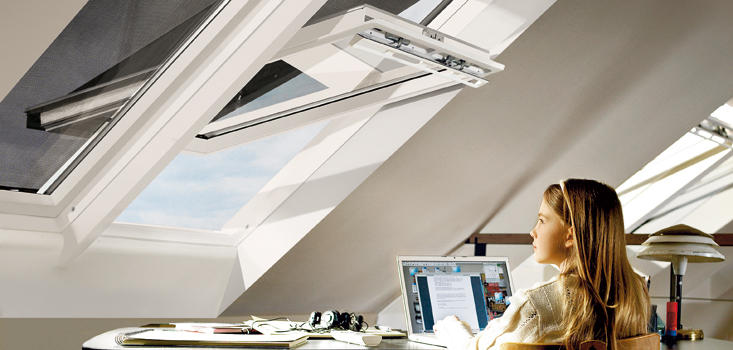 Advantages:
✓Efficient heat reduction
✓ Energy savings due to the reduction in additional air conditioning
✓ Weather resistant translucent fabric
✓ Easily mountable from inside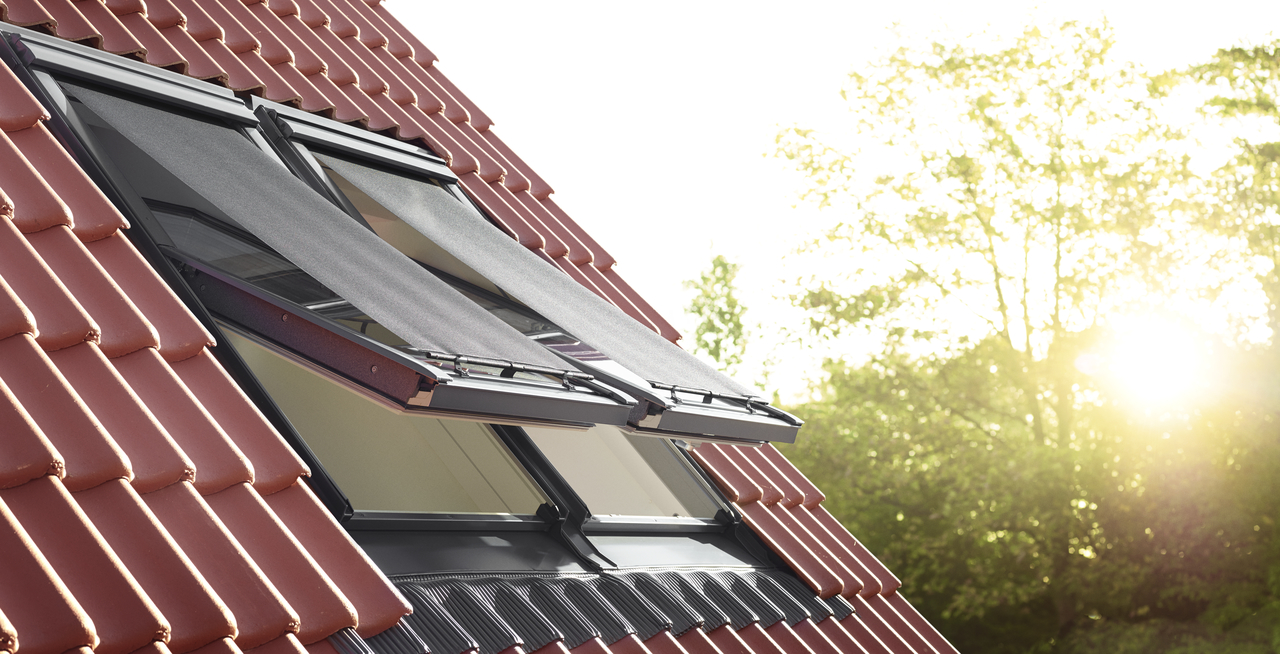 Manual sun blind with hooks
Open the window and rotate it 180 degrees. Attach the blind to the two hooks on the outside at the bottom of the window sash. You can open and close the window whether the blinds are up or down.
Where is the best place to install sun blinds?
Sun blinds will work in many attic rooms, especially:
• in the office, where too high a temperature makes it difficult to concentrate on work,
• in the living room, where the family needs comfortable conditions for rest,
• in the children's room, where the temperature must always be appropriate for sleeping and playing,
• in the kitchen, where high temperatures can make it difficult to prepare meals,
• in a bedroom where there must be adequate conditions.
Cleverly combined with:
ATTENTION !!!
Attention: The Velux MHL awning cannot be mounted on roof windows that have been equipped with the self-regulating Velux ZZZ14k ventilation!
Where can I find the type and dimension code of my window?
Montage guide