PVC VEKA 76 mm Softline is high-quality and energy-saving technology. The best on the market A-class (DIN EN 12608) profiles ensures 20% more durability and damage resistance than other PVC systems. This window is the best choice for those who seek not only modern and elegant look, but also advanced technology.
Use:
facade of single and multi-family, public access, industrial buildings,
also for installation in passive and energy-efficient buildings,
even 3300 x 2600mm window construction possible to make.
Profile:
Material: PVC | A-class VEKA. Durable, easy to clean, mechanically damage and moisture resistant. Pure PVC is used to the production, no gray recyclate, so frame has even color inside and outside.
Available in a full range of colors and wood imitation veneers: Winchester, Golden Oak, Walnut, Swamp Oak, Anthracite, Brushed Anthracite,
Width: 76 mm - multibent stell profile makes the window stable and firm,
The total height of the sash and frame is 113 mm - this makes the glass surface larger, which gives more light in the room,
5 chambers and 3 gaskets - the combination of these two things provides high energy saving, tight windows and great thermal insulation value. Center gasket protects the hardware from water and wind,
Modern, elegant design thanks to straight, sharp edges of the profile.
Glass:
in standard there is a triple glazing with U-value = 0.5 (m2 · K) with SuperSpacer inter frame. Nowadays, this is one of the best U-values for the glass of the facade windows. It is similar to the wall insulation value. The customer can choose double-glazed window as an alternative.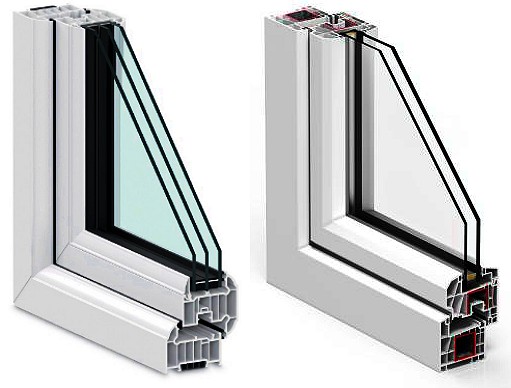 there is an option of choosing other types of glasses:

patterned (see "Complementary accessories" below),
heat resistant,
safe glass: laminated, tempered.
ORDINARY GLASS
TEMPERED GLASS
LAMINATED GLASS

breaks and gives long, sharp parts

processed with controlled thermal or chemical treatments to increase its strength;

when broken, it shatters into small granular chunks instead of splintering into jagged shards

constructed of two layers of glass joined together with interlayer to form a permanent bond even when they break;

almost impossible to break
Fitting:
hinges Siegenia Titan AF - one of the best hinges on the market; works reliably, eliminating the differences between the frame and sash distances. They adapt to the window, making it easier for use. No need for frequent services,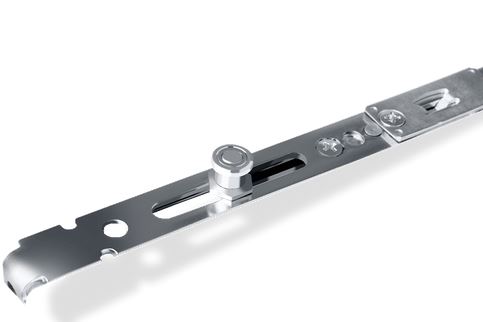 SuperSpacer inter frame ensures 15% more warmth, less noise and moist reduction even up to 70% than in windows with standard aluminium inter frames. SuperSpacer is made of polimer material, no metal is used in production, therefore it is elastic and adjusts to deforming due to the heat or frost, window profile. In a result glazing unit is more tight and any air flows and warmth losses are very limited. Thanks to it you save money for house heating, and inside air is more healthy - molds and fungi do not have the conditions to develop,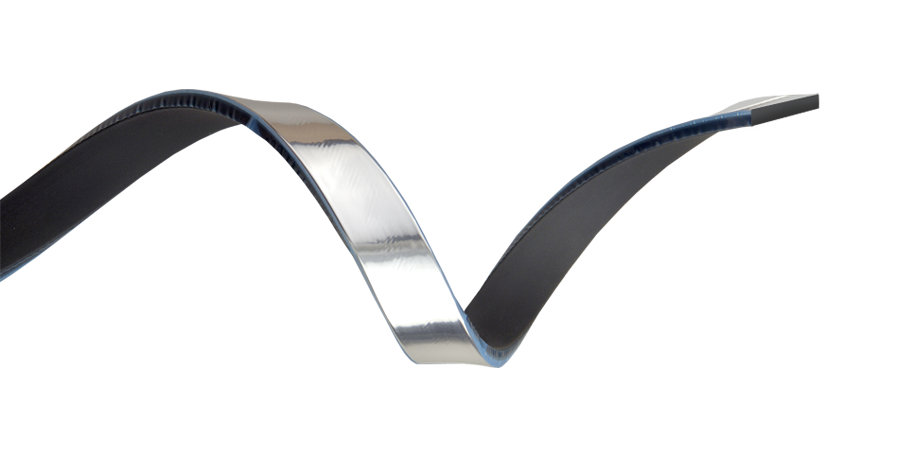 KoPiBo hinge roller - a patented roller that reacts to changes in the shape of profiles caused by temperature and sun. Makes use more convenient and easier. Even in really large windows, you do not need to put much effort into maneuvering,
microventilation system - it allows air exchange even without opening the window,
security hooks in each sash. PVC windows are known as less safe, so we decided to equip our products with double protections that impede burglary and lengthen the time needed for forcible entry. Therefore, such a solution increases the chance of stopping the thief and prevents the loss of goods,
handle blockade
the elegant design of the handles:

| | | | | | |
| --- | --- | --- | --- | --- | --- |
| FIXED | TILT | TURN | TILT AND TURN | TILT AND SLIDE | 3 SASHES AND MORE |
| | | | | | |
* View from the inside
Other construction options:
...and many others. Contact us, send an inquiry and we will make windows exactly like you want.
Complementary accessories:
safe house option: security sensors, anti-bulglar system, child protection system (handle with lock, tilt-first handle, etc.)
external shutters - tailor-made, perfectly compatible to window dimensions,
window-sill, mounting bars, movable posts,
round or triangular shapes,
low treshold, air inlets, balcony lock, outside grips,
PVC filling instead of glass and decorative glass:
Kura:

Delta mat:

Rain brown:

Float mat:

Master Carre:

Silvit brown:

Atlantic:

Chinchilla brown:

Chinchilla:

Cepi:

Delta:

Niagara Mat:
Window U-value for window in size 1230 x 1480 mm

W oparciu o okno referencyjne o wymiarach:szer./wys. 1230 x 1480 mm

:
Product type:
Windows

Sliding doors PSK

Front doors
Caution, relevant information
The prices and technical parameters are dedicated to a window size: 1230x1480 mm are presented and the configuration which is recommended by the Manufacturer