Blackout energy pleated blind VELUX FHC:
blackout cloth with improved insulation
Original Velux FHC is innovative blachout blind, which prevets from warmth losses at the same time! Thanks to aluminium cover it provides 25% insulation all year long. FHC blind keeps the warmth inside the room in the winter and improves a comfort during the summer. It is ideal for bedrooms or living rooms. It is designed for a perfect fit and easy installation with no measuring, trimming or cutting needed. Available in a variety of colours and with white or brushed aluminum side rails.
Easy manual operation
Both insulation and blackout
Honeycomb structure of the fabric for better insulation and blackout
A flying blind design that can be placed anywhere in the window
Comes in a variety of trendy and classic colours
Slim, elegant rails - perfectly match the window
OEKO-TEX® certificate: no harmful substances
Child-safe cordless design
Possibility of choosing between white or brushed aluminum side rails
The pleated cloth for all duo blackout roller blinds is white.
How to check the window's size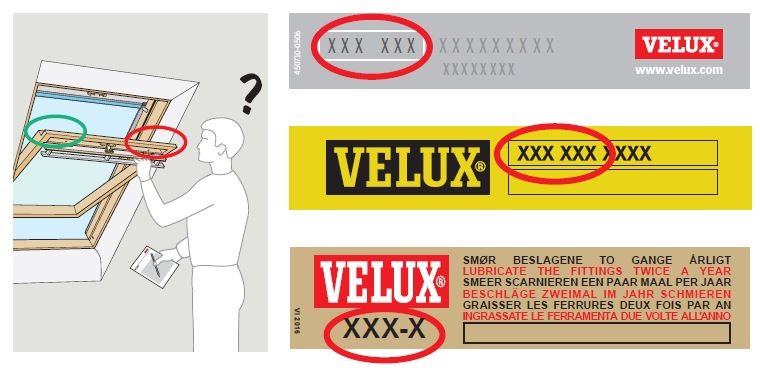 Available colours
Standard colors
1045 | White
1047 | Charcoal
1163 | Grey
1156 | Blue
Trend colors
1164 | Grey Melange
1165 | Light Brown
1166 | Ivory
1167 | Orange
1168 | Dusty Green
1169 | Light Blue
1155 | Beige
1170 | Dark Taupe
1049 | Golden Beige
1171 | Dark Sand
1172 | Light Grey
1173 | Petrol
Easy 15 min installation
Installing VELUX blinds requires no measuring, trimming, cutting or extra tools. They are made for a perfect fit, and everything you need is included in the blind package. Your VELUX windows have pre-installed mounting brackets for your blinds. Simply click on the original VELUX blind and add the pre-fitted side rails.