The APS pleated blind is a stylish and decorative blind. It provides a soft, diffused level of light in the room, in colours to match the in terior design. The pleating acts to stiffen the fabric. White aluminium runners cover the fabric edge and enable the blind to be fixed in any position.
The APS pleated blind fits all types of FAKRO roof windows.
Features
Provides a soft, diffused light effect in the room;
Colours to suit the interior design;
Enables regulation of incoming light;
Reduces heat gain from the sun;
Side runners enable fixing of the blind in any position;
Offers complete privacy when fully lowered.
Size
Warning!
The size of e.g. 78x140 cm applies to roof window's size! The blind itself is smaller. Window's size can be found on the nameplate located at the top of the window. There is no need to measeure the window. Just read the size from the nameplate and order accessories in the corresponding size.
Colours
Fakro APS pleated blind comes in two categories:
Standard, available in 3 colours;
Premium – available in 10 colours.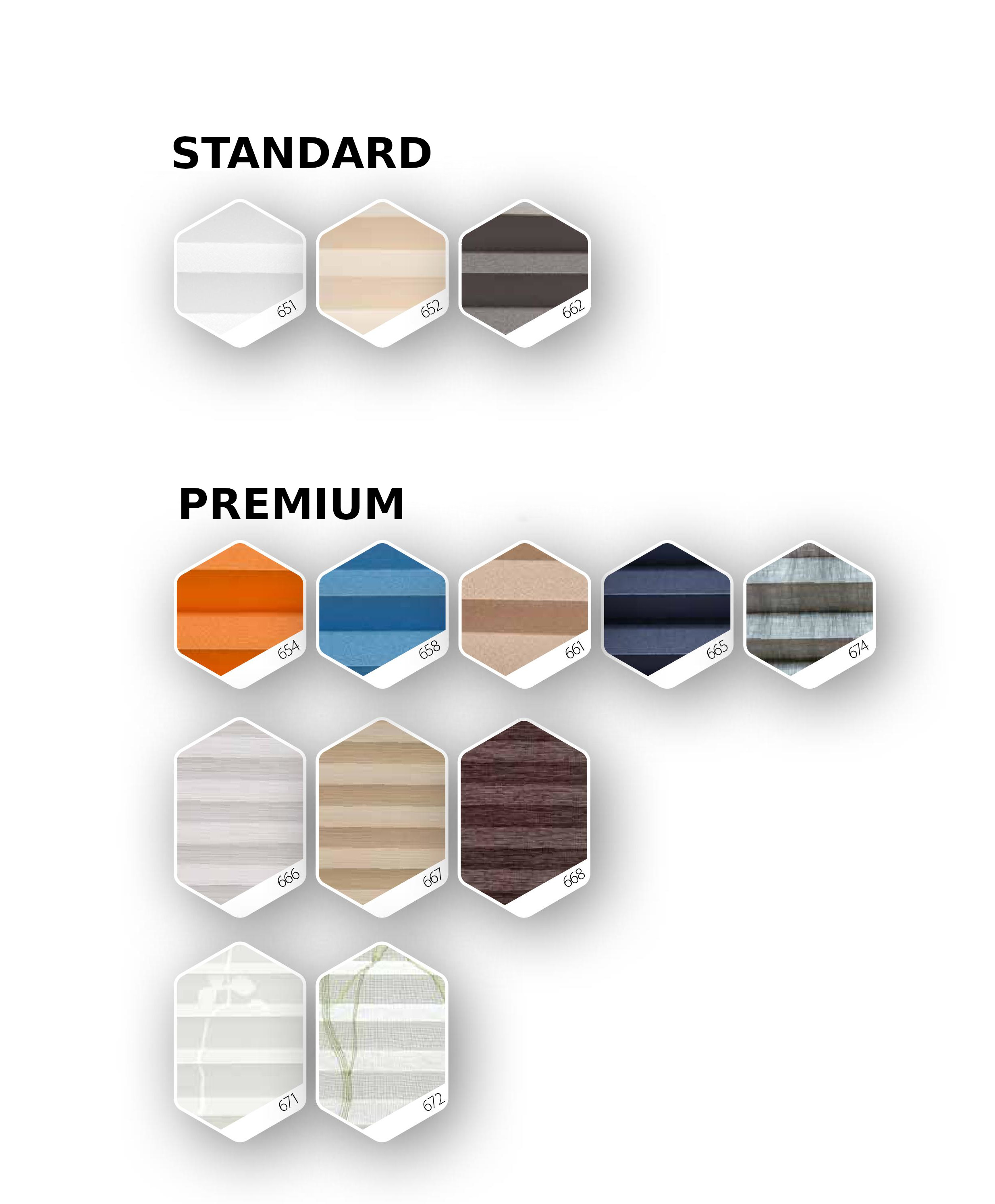 Product
Roller blinds
Pleated blinds
Venetian blinds
ARF
ARF
Z-Wave
ARP
ARP
Z-Wave
ARS
APF
APS
AJP
AJP
Z-Wave
FTS, FTP, FTU
✓
✓
✓
✓
✓
✓
✓
✓
✓
FTT U6,
FTT U8 Thermo
✓
-
✓
-
✓
✓
✓
✓
-
PTP, PTP-V
✓
✓
✓
✓
✓
✓
✓
✓
✓
FPP-V, FPU-V, PPP-V
preSelect
✓
✓
✓
✓
✓
✓
✓
✓
✓
FEP
✓
✓
✓
✓
✓
✓
✓
✓
✓
FYP
✓
✓
✓
✓
✓
✓
✓
✓
✓
FDY-V,
upper/lower part
✓ / ✓
✓ / -
✓ / ✓
✓ / -
✓ / ✓
✓ / ✓
✓ / -
✓ / ✓
✓ / -
FHG-V
upper/lower part
✓ / ✓
✓ / -
- / ✓
- / -
✓ / ✓
✓ / ✓
✓ / ✓
✓ / ✓
✓ / -
FTP/D, FTU/D
✓
✓
✓
✓
✓
✓
✓
✓
✓
BD, BVP, BXP
✓
-
✓
-
✓
✓
✓
✓
-