The FAKRO ARF blackout blind is a stylish, decorative blind with runners at the sides to allow the blind to be positioned anywhere up the window. It also prevents daylight entering at the sides, thus providing a complete blackout. The aluminium runners which cover the fabric edge, the special seal in the lower aluminium slat and the material covering the outer face of the fabric (reflecting the sun's rays) block out incoming light completely, reduce incoming heat in summer and prevent heat loss in winter. The fabric also protects against harmful UV radiation. The ARF blackout blind is manually operated. For operating Fakro ARF blinds installed in awkward locations, Fakro can provide practical and useful control rods. This makes the operating of blind easy. The ARF blackout blind can be installed in all types of FAKRO and OptiLight roof windows.
Features
Gradual reduction of incoming light up to blackout;
Side runners for positioning the blind at any point up the window;
Elegant aluminium fascia hiding the roller;
Provides privacy by completely covering the window;
Protection from the heat of the sun;
Reduction of heat loss from the room in winter;
Suitable for cleaning with a damp cloth or sponge;
Resistant to dampness.
Size
Warning!
The size of e.g. 78x140 cm applies to roof window's size! The blind itself is smaller. Window's size can be found on the nameplate located at the top of the window. There is no need to measeure the window. Just read the size from the nameplate and order accessories in the corresponding size.
Colours
Fakro ARF roller blind comes in three categories:
Group I – available in 5 colours,
Group II – available in 11 colours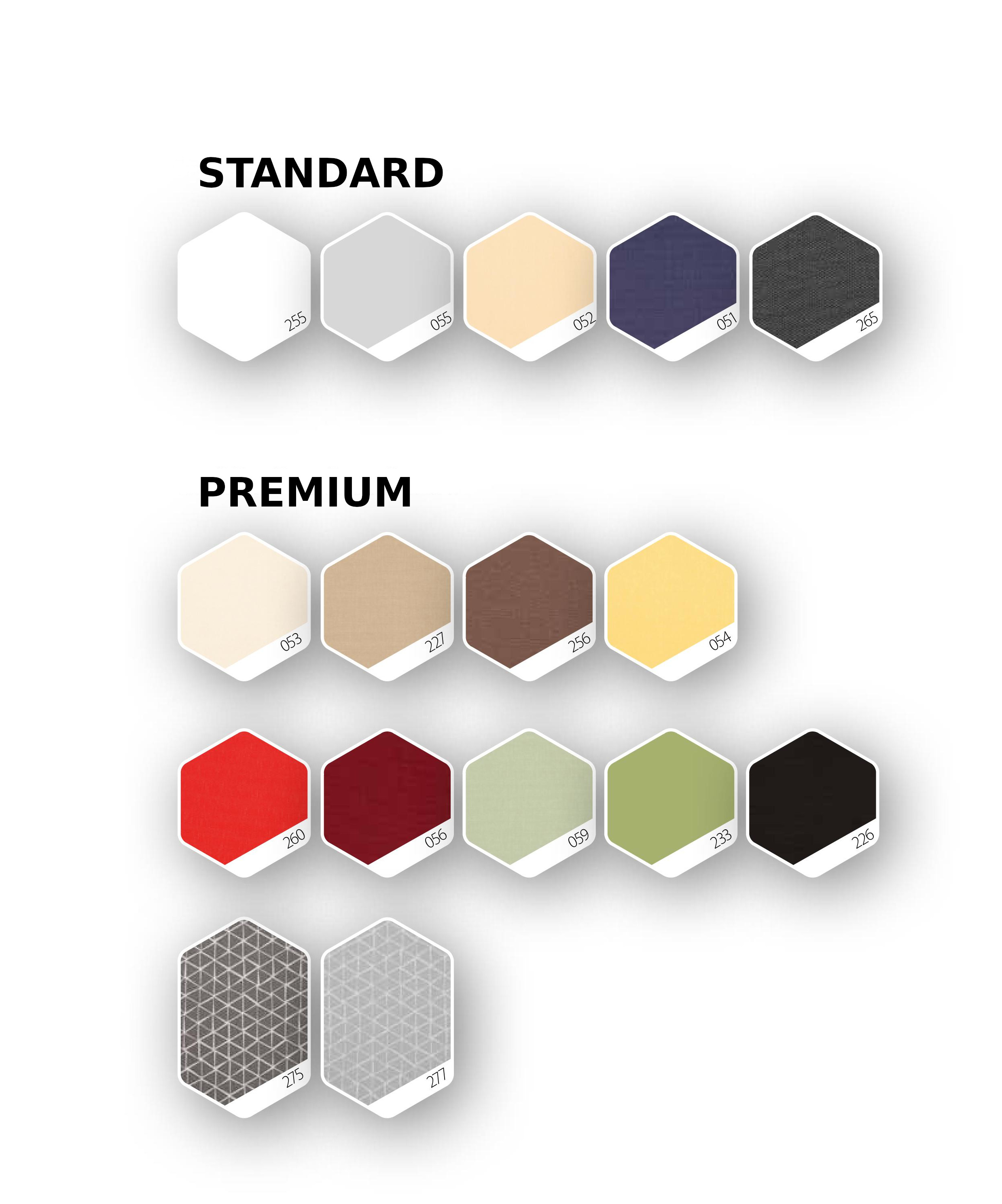 Installation how-to-video
Product
Roller blinds
Pleated blinds
Venetian blinds
ARF
ARF
Z-Wave
ARP
ARP
Z-Wave
ARS
APF
APS
AJP
AJP
Z-Wave
FTS, FTP, FTU
✓
✓
✓
✓
✓
✓
✓
✓
✓
FTT U6,
FTT U8 Thermo
✓
-
✓
-
✓
✓
✓
✓
-
PTP, PTP-V
✓
✓
✓
✓
✓
✓
✓
✓
✓
FPP-V, FPU-V, PPP-V
preSelect
✓
✓
✓
✓
✓
✓
✓
✓
✓
FEP
✓
✓
✓
✓
✓
✓
✓
✓
✓
FYP
✓
✓
✓
✓
✓
✓
✓
✓
✓
FDY-V,
upper/lower part
✓ / ✓
✓ / -
✓ / ✓
✓ / -
✓ / ✓
✓ / ✓
✓ / -
✓ / ✓
✓ / -
FHG-V
upper/lower part
✓ / ✓
✓ / -
- / ✓
- / -
✓ / ✓
✓ / ✓
✓ / ✓
✓ / ✓
✓ / -
FTP/D, FTU/D
✓
✓
✓
✓
✓
✓
✓
✓
✓
BD, BVP, BXP
✓
-
✓
-
✓
✓
✓
✓
-