VELUX blackout roller blinds DSL darken every room - day and night. They are ideal for bedrooms and children's rooms and ensure that you and your family can sleep well. Harmonious color schemes also create a pleasant climate. The fabric runs between two side thin rails, which prevents light from entering, and it can be positioned in the window with no steps. Operation is particularly easy and comfortable. And when the roller blind is not needed, it disappears in a slim box at the top of the window. Solar powered and remote operated.
Simplify your home living with VELUX INTEGRA® solar powered blinds and shutters. They come with a ready to use remote wall switch fast and easy installation and operation. Select solar powered VELUX INTEGRA® blinds and shutters for your manual or solar powered VELUX roof window. Installation is easy with no need to run cables.
If necessary, the solar-powered roller shutter can also be operated manually. The battery charged by solar energy is able to store enough energy to perform up to 600 work cycles, even in the absence of sunlight to charge the battery.
blocks out almost 99,9% of incoming light
solar powered
slim, elegant rails
easy operating with remote control
OEKO-TEX® certificate
possibility of choosing between white or brushed aluminum side rails
a variety of trendy and classic colours
Colors
New collection (2021)
4574 | Warm Grey
4575 | Dusty Green
4576 | Light Blue
4577 | Taupe
4578 | Soft Rose
4579 | Natural
4580 | Light Taupe
4581 | Dark Petrol
How to check the window's size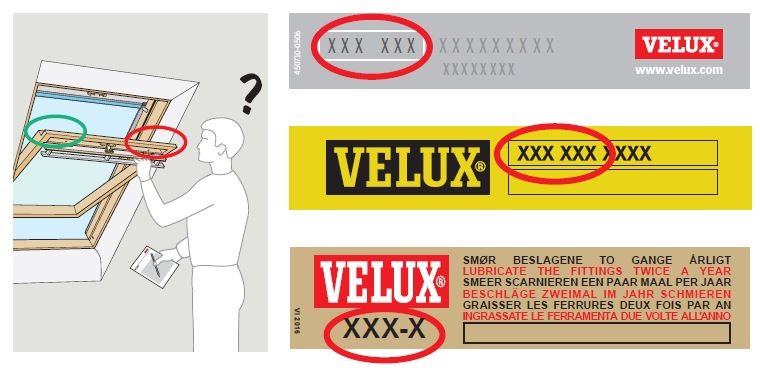 Easy installation
Installing VELUX blinds requires no measuring, trimming, cutting or extra tools. They are made for a perfect fit, and everything you need is included in the blind package. Your VELUX windows have pre-installed mounting brackets for your blinds. Simply click on the original VELUX blind and add the pre-fitted side rails.